New concrete driveway Oldham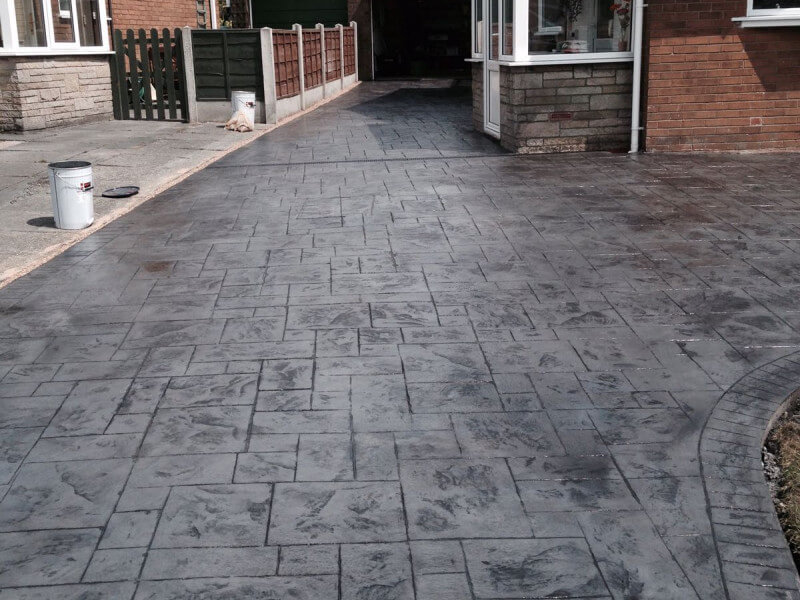 One of the quickest and easiest ways to transform a house is by having a new driveway.  It can enhance a house, or in this case a bungalow, and compliment the garden.  A good driveway made with quality materials should be low maintenance and easy to keep clean.   An example of this is the Ash grey with charcoal release colour driveway that we were asked to install for some of our customers in Oldham.  The driveway ran along the left hand side of the garden and house and incorporated a pathway leading to the front door.  Our customers were so pleased with the results that they recommended us to their relatives and as a result we have been commissioned to carry out further work.  Recommendations through word of mouth speak volumes and are the best vote of confidence a company can have!  Don't just take our word for it; check out the photographs to see our work.
If you would like advice or a quote for a new driveway in Oldham, contact us on 0161 945 1208.
« Sandstone walnut colour with acid edge printed concrete | New concrete driveway Stretford »