New driveway in Wythenshawe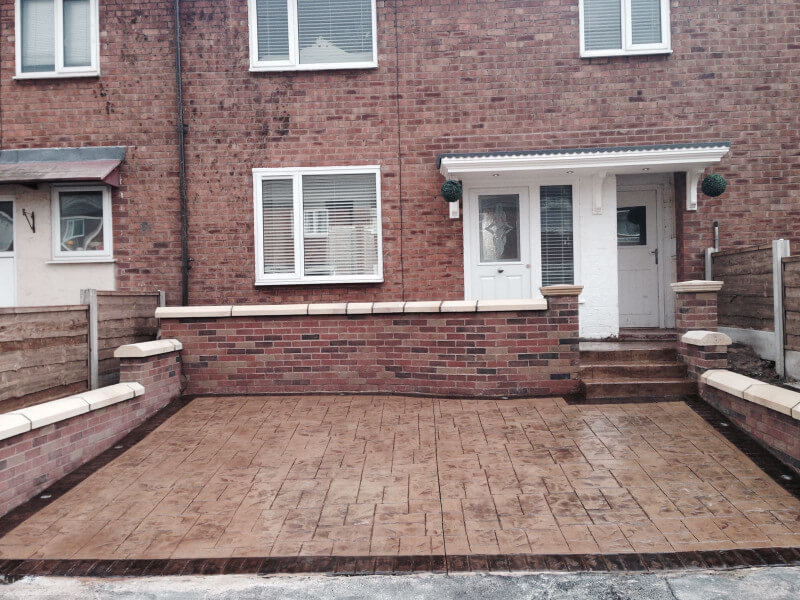 We were recently asked to create a new driveway in Wythenshawe. The existing area was wasted space that was not being fully utilised. We sat down with the customer and discussed their requirements and explored different options. As a result the space in front of the house was re-designed to maximise its use and now fits two cars. To achieve this, the position of the step was altered and the shape of the driveway was changed. Walls were built with sandstone copies and finished with pier caps. The driveway was sandstone with acid stained edge and gloss seal finish.
If you are considering a new driveway in Wythenshawe, please contact us on 0161 945 1208.
You can see the results from the images provided.
« New Driveway Testimonial – Manchester | Shared driveway re-surface Cheadle Hulme »