New driveway and artificial grass garden Wythenshawe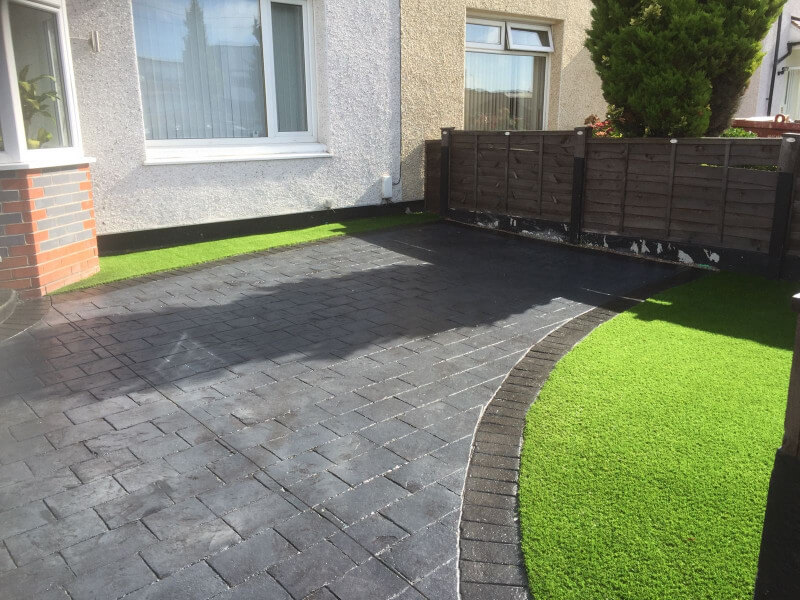 We were recently able to transform the front of a house in Wythenshawe with a new driveway and artificial grass garden. After considering the various possibilities, the customers chose a classic grey colour using large London cobble pattern with acid edge. In addition two round steps were built to lead to the front door. Artificial grass was also tastefully shaped and laid and is becoming a popular option for a low maintenance garden. You can see the results from the images provided.
If you want to know more about the various developments in driveways and use of artificial grass, contact us on 0161 945 1208.
« Shared driveway re-surface Cheadle Hulme | Sandstone driveway Burnage, Manchester »