New driveway in Northern Moor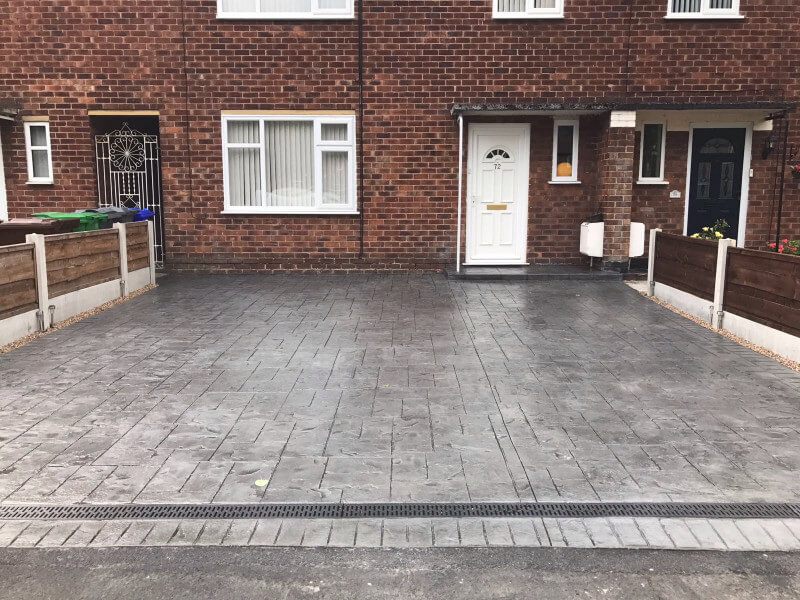 A recent project was undertaken in Northern Moor by Planet Surfacing, for a new driveway. This involved extending the existing driveway to fit 2 cars and adding wooden fence panelling and concrete posts to both sides of the driveway to divide the section from the neighbouring houses. The customer chose a platinum driveway with charcoal release in Ashlar for a smart look and finish. You can see from the pictures, the stunning results of this choice. At Planet Surfacing we don't just lay driveways in your existing space, we can do much more, such as redesigning the space to maximise parking or carry out any additional jobs such as fencing.
If you are unsure how to use the space around your house to maximum effect, please contact us on 0161 945 1208 for reliable advice.
« New driveway in Sale, Manchester | New concrete driveway Stockport »