New grand ashlar pattern driveway in Urmston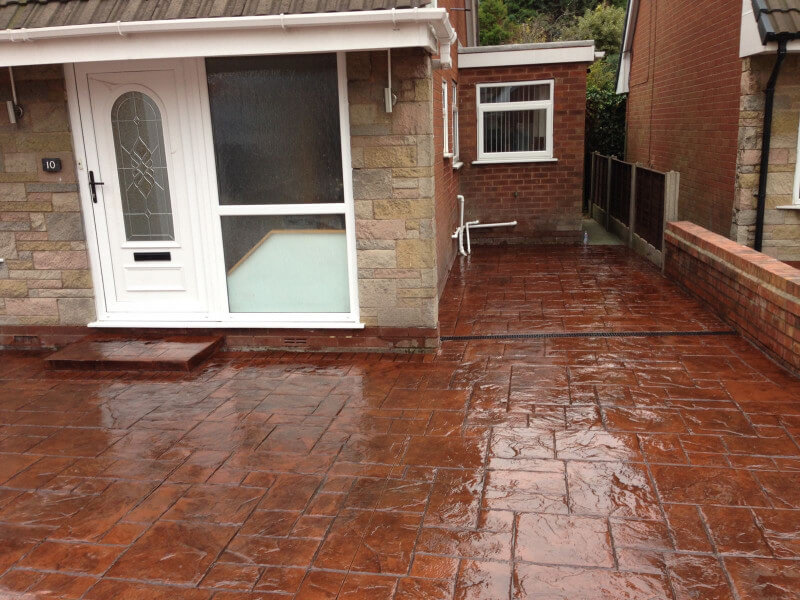 We were recently asked to carry out some work on a new driveway in Urmston. A new driveway was required to the front and side of the house. Having considered all the options the customer chose a terra-cotta colour driveway with high gloss seal and grand ashlar pattern. In addition a step placed at the front door was included to match. We printed the driveway and work was carried out on a Sunday to accommodate the needs of the customer. At Planet Surfacing we will always go the extra mile for your new driveway to ensure our customers are always happy and if this means we have to work at the weekend we are willing to do it.
If you would like advice or a quote for a new driveway in Urmston, contact us on 0161 945 1208.
« One-off distinctive driveway in Salford | Large Sandstone steps in Northenden »