One-off distinctive driveway in Salford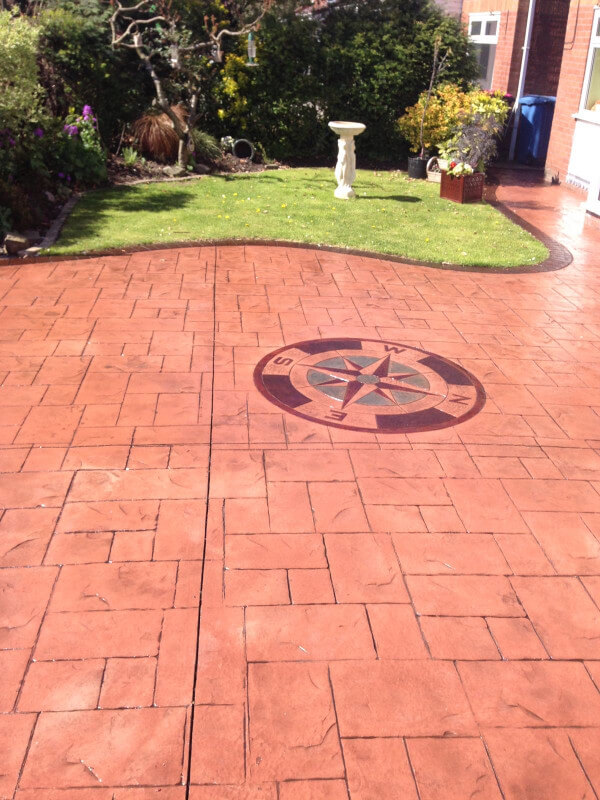 For a one-off distinctive driveway in Salford, have a look the photos of a job we carried out in Salford. The front driveway was in terra-cotta with standard ashlar. As an eye-catching feature an acid stained compass was included and the edge of the driveway, next to the border and garden, was also acid stained to provide an effective trim. If you have specific ideas about special features you want included on your driveway in order to create something bespoke, we are always willing to accommodate and cater to your needs.
If you would like advice or a quote for a
new driveway in Salford
, contact us on 0161 945 1208.
« New concrete driveway in the Gatley | New grand ashlar pattern driveway in Urmston »